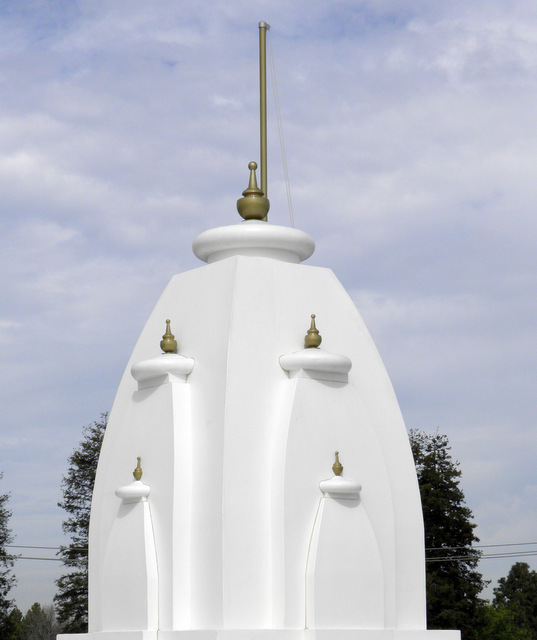 Sunnyvale
Hindu Temple & Community Center
Sunnyvale Hindu Temple
450 Persian Drive, Sunnyvale CA 94089
Contact Us:
hindutempleofsunnyvale@gmail.com
(408) 734-4554, (408) 734-0775
Panchangam
(For: Sunnyvale, CA Time)
Temple Timings
Monday to Sunday
09:00 AM - 9:00 PM
Day Aarthi
Monday - Saturday 12:00PM
Sunday - 1:30 PM
Evening Aarthi
Monday - Sunday 08:00 PM
About Sunnyvale Hindu Temple
The Objective:
With ever growing Hindu Community in Northern California and in particular the Silicon Valley area, there was a need felt to have a place to congregate , conduct prayers and other religious ceremonies in the South Bay. The existing facilities were either too small and confining are were very far thus alienating younger generation in pursuing Hindu religious traditions and making it difficult to families and senior citizens
The Team Formation:
The objective of developing a temple and a community center was taken seriously by a group of people comprising Raj Bhanot, Balwant Birla and Rajinder Sharma. They teamed together to initiate an ambitious project which came to be known as "Hindu Temple and Community Center of South Bay" Project. All three of them had earlier participated in the inception and creation of a Hindu Temple. Raj Bhanot arranged a get together at his house in August 1991, which was attended by Naranji Patel along with other close associates of Raj Bhanot. An initial announcement regarding this project was made at the gathering. In December 1991, the group made a board decision of creation of Hindu Temple in the South Bay.
The Beginning:
The working committee of the group started meeting periodically to chart a course of action and to plan the journey. During the next several years they arranged many religious and cultural functions such as Ram Navami, Janmashtami, Diwali, Mother's day, etc and met many people to spread the word to create awareness of the project and to raise funds for the cause.
The Place:
After seeing and rejecting many sites, in April 1993 they came across this particular site in Sunnyvale that excited everyone. After months of negotiations and fund raising efforts, in October 1993 they took a courageous step of making an offer on this fabulous site near Fair Oaks Avenue and Highway 237. This 37,600 square foot property on a 3.15 acre land provides all amenities and facilities for holding religious, social and cultural gatherings. Above all, it presents a scope to create an excellent Hindu Temple. The offer was accepted and all associated formalities were completed in the following six weeks. Finally on December 23, 1993 after months of hard work by this group of dedicated workers, the Hindu Temple and Community Center of South Bay acquired a home of its own. This was a great feat, considering that this monumental task was accomplished in a short period of about two years.
The Journey:
Ever since getting a home, the Hindu Temple and Community Center of South Bay became the center of all Indian cultural, Hindu religious activities of South Bay. Activities included several cultural events organized by cultural groups, religious functions like Ganesh Utsav, Holi, Diwali, discourses by eminent gurus, Bhajans and Jagratas by very popular artists. Yoga training, religious classes for young children became regular activities at the Temple and Community Center. During this period, the facility acquired the popular name "Sunnyvale Hindu Temple".
The Next Big Leap:
During early part of 2012 the temple Board of Trustee's took yet another bold step of rebuilding the Temple. Support from devotees and public for this monumental task was overwhelming. Ground breaking ceremony was performed on March 23rd, 2012. A team from the Temple core members went to India to select Vigrahas for the new temple. In all 32 new vigrahas, representing almost all regions of India and most different Hindu traditions, were ordered. The temple team also worked diligently in procuring all required permits for temple construction. Total cost of construction was estimated at 3 MUSD and the temple was able to raise 1.6MUSD from its cash reserves and generous donations. The rest 1.4 MUSD is a loan from Wells Fargo bank. The construction was completed in a records time of just under a year, by March 31st 2013. "Maha Kumbhahishekam" and inauguration of the temple was done in a grand ceremony celebrated between May 8th - May 12th.
Events LiveStreaming
Special events at temple will be livestreamed in
YouTube live